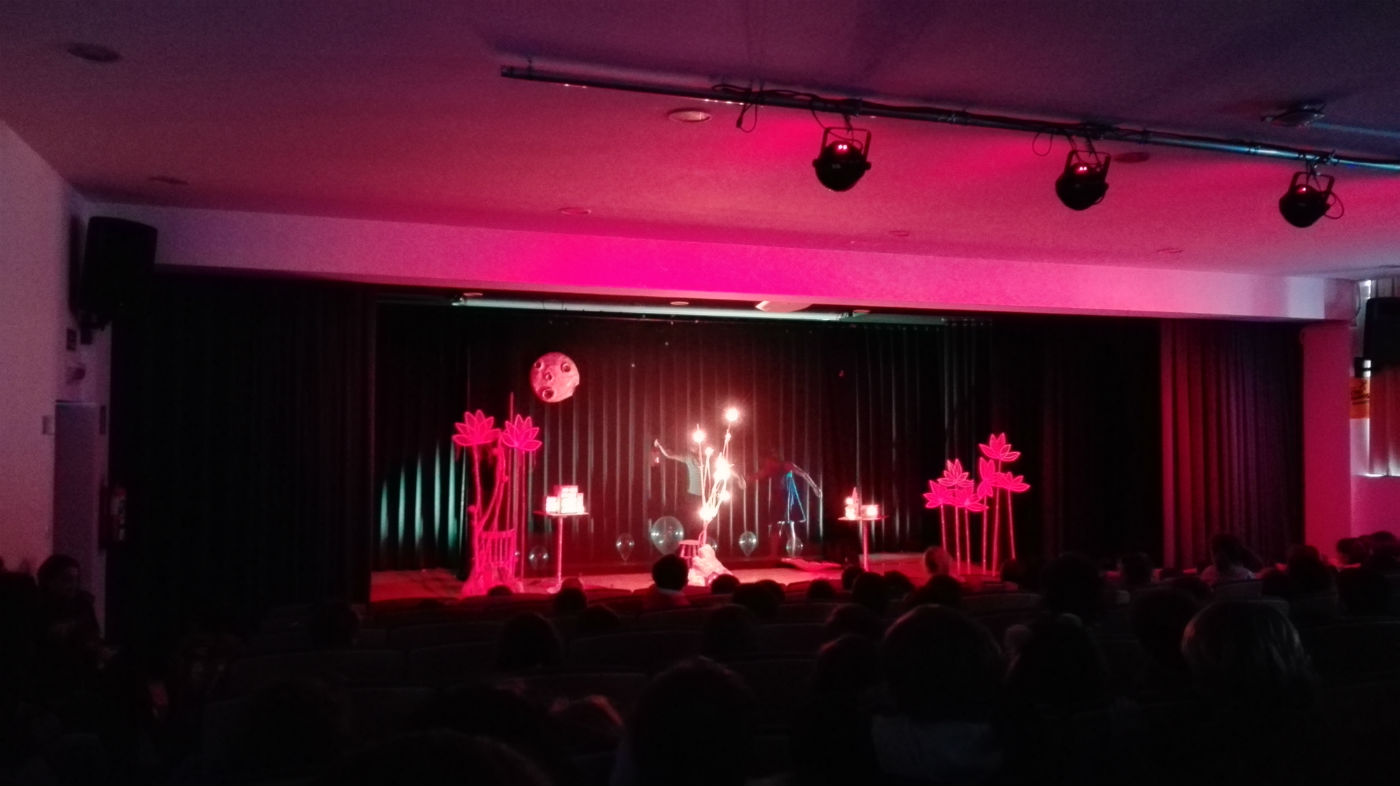 "CRICKETS AND FIREFLIES"
El lunes 5 de febrero, el alumnado de 2 años y E. Infantil, fuimos al teatro en nuestro Salón de Actos para disfrutar de la obra "CRICKETS AND FIREFLIES". Nos lo pasamos genial y disfrutamos muchísimo.
Os contamos la historia:
A woman and a man will tell us a story of the night. When night falls everything changes: the lights change, the colours change, the sounds change. The world of the night is full of different animals. The world of the night is full of nightmares too. They tell us the story of Lorenzo. A boy who said goodbye to his
fears and he came to love the night.
Light changes, colours change, but the world does not disappear. There are other lights and other sounds which are not found during the day, and there are dreams which envelop us when we sleep. A fabulous world full of truth and mystery.