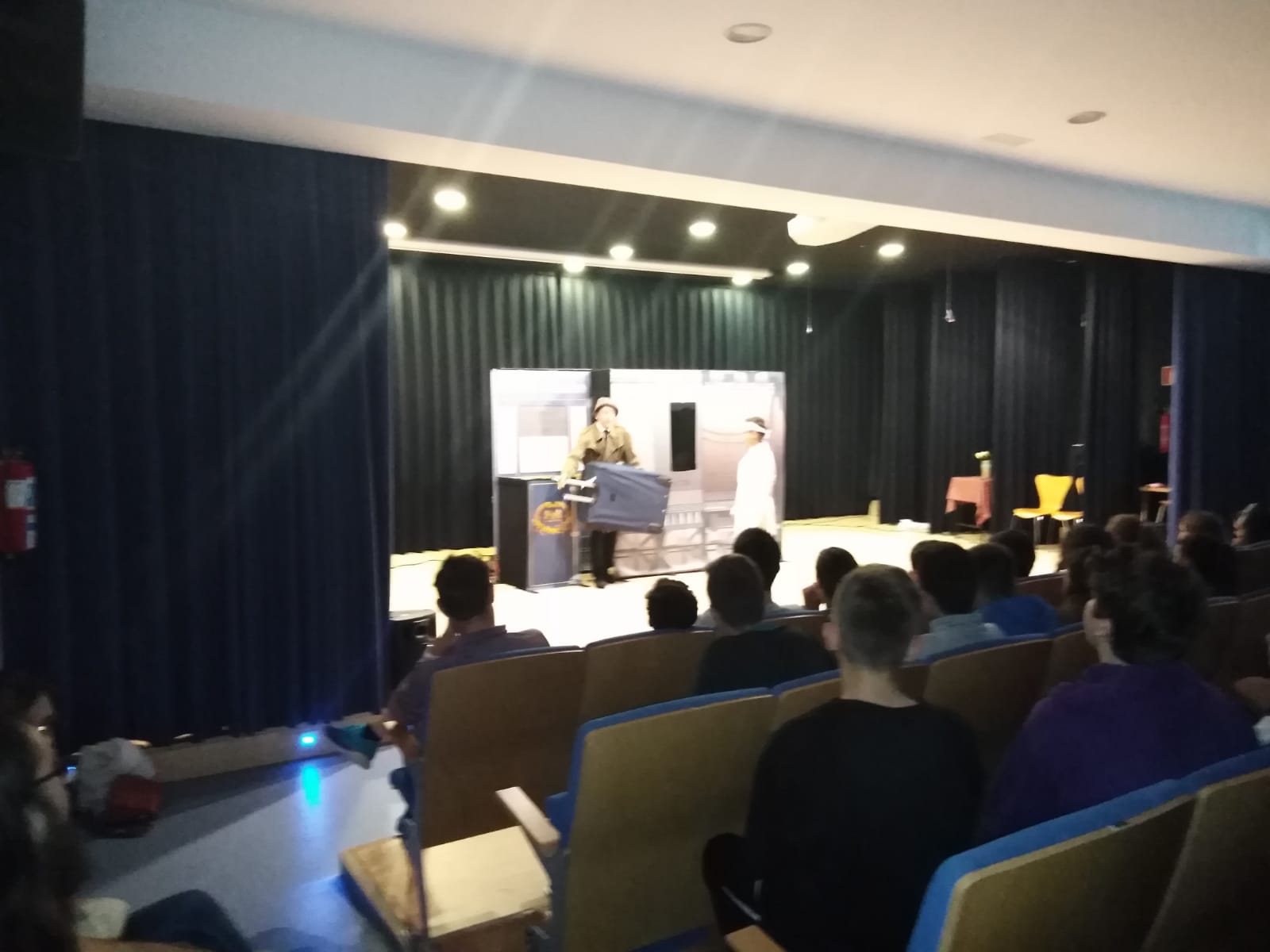 FACE2FACE Theatre Company presenting…….
On Wednesday, 22 of May 2019 all the classes of the Secondary school were able to enjoy a theatre play called "Derailed". The FACE2FACE theatre company from Madrid performed a play based on Agatha Christie's murder on the Orient Express. Inspector Cluelez was chasing a robber who had stolen the white Tiger Diamond from a museum.
Preschool and 1st to 3rd primary graders watched "Jack and the Giant". Jack a young boy from a poor family, exchanges the family cow for some magic beans. The beans crow overnight into a huge beanstalk, Jack climbs into the clouds, arriving at a magical land ruled over by a cruel giant. Jack battles the giant and steals the Golden Goose.
And the 4th to 6th primary classes enjoyed the story of "Tarzan". An aeroplane crashes in the middle of the jungle and the only survivor is a small boy who is adopted by the monkeys and grows up to become TARZAN, the Lord of the Apes.